Avail the Best Possible Way To Fix SQL Server Database File
Working process of any software is highly important part for any client, until you are satisfied with process to Fix SQL Server database file, you cannot come forward to get SQL Recovery software. Although the fully-functional steps of our tool are extremely simple, however, if you have knowledge about tool in advance, you will be able to carry out SQL data fix process easily.
First install SQL Recovery software then proceed with simple steps:
STEP 1: First go to Start » Programs » SQL Recovery Software » SQL Recovery software.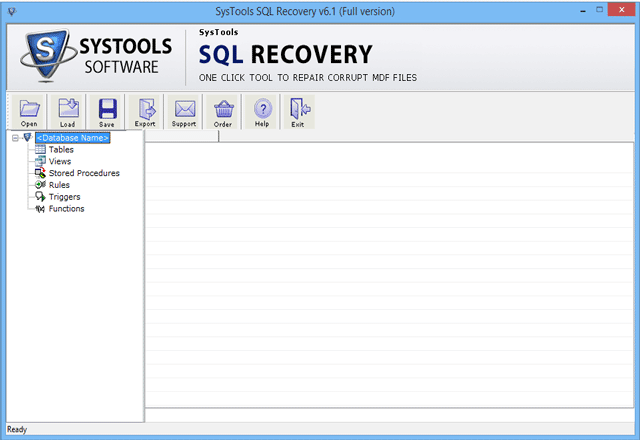 STEP 2: After this, press 'Open' to browse damaged MDF files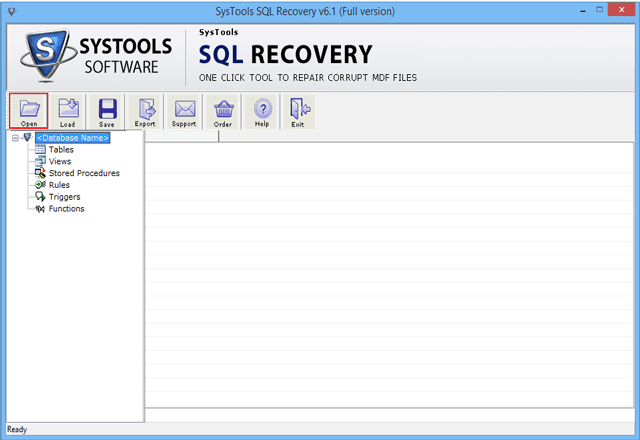 STEP 3: Then choose damaged MDF database and press click 'Open' button
STEP 4: Select corrupted MDF database and select SQL version of MDF files. Software provides you location path of chosen damaged MDF database files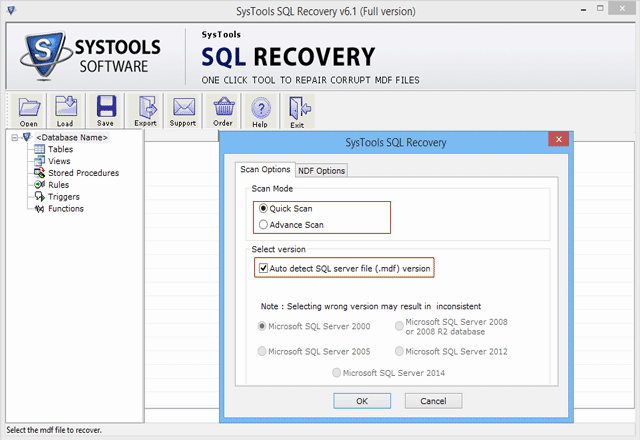 STEP 5: Select "NDF Options" for repairing secondary database (NDF Files)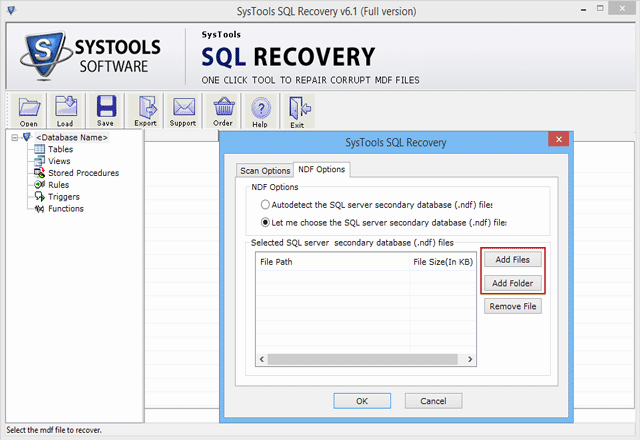 STEP 6: Now, Choose and "Import NDF Files"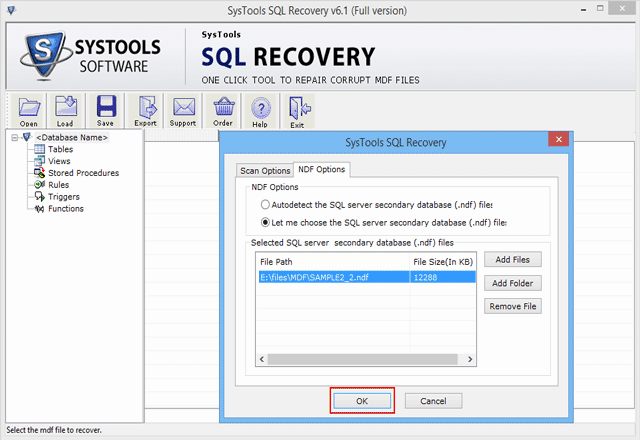 STEP 7: The next proceeding step will scan MDF files located in SQL Server database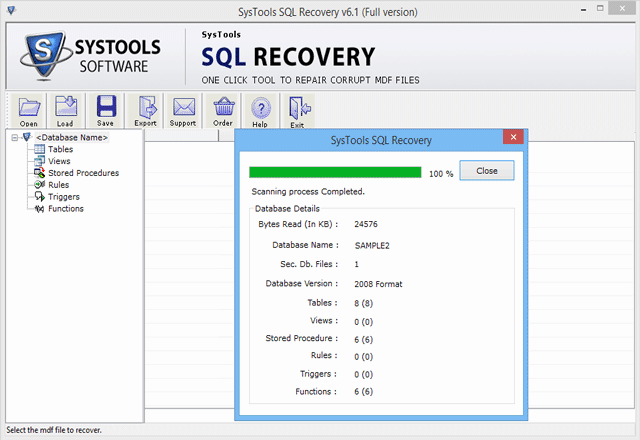 STEP 8: After scanning, save MDF files in .str file. Click 'Yes' to save data in STR file format. If you do not want then press 'No'.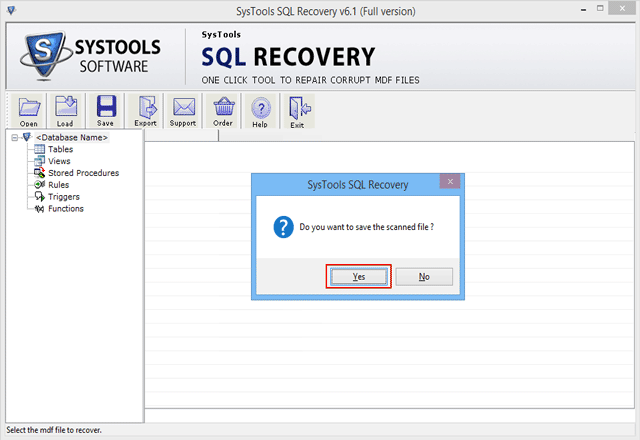 STEP 9: Save STR file at the desired and convenient location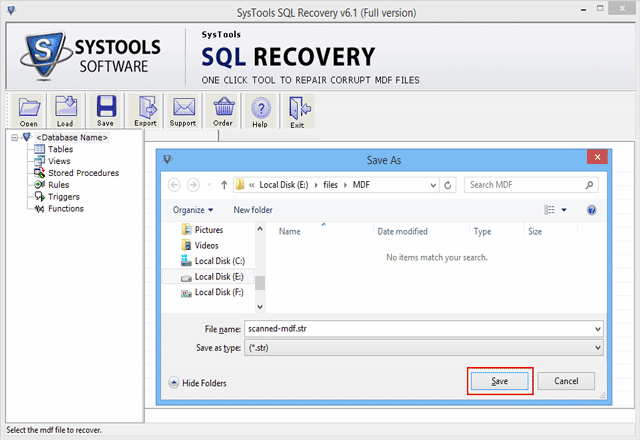 STEP 10: See the preview of recovered MDF files (tables, stored procedures, etc)"
STEP 11: You will get display of recovered MDF database, after seeing Press 'Export' to export MDF database files and SQL server script.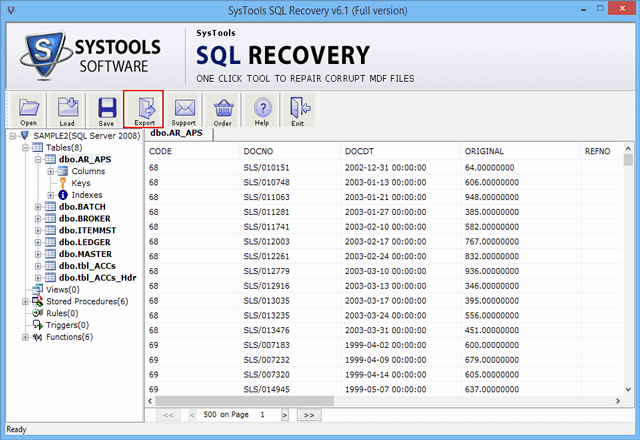 STEP 12: If you choose Windows server Authentication then you need to enter SQL Server Name, if you select SQL Server Authentication then provider User Name and User password.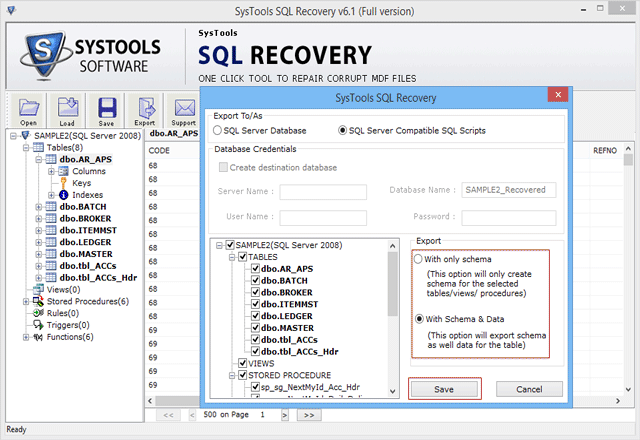 STEP 13: With the completion of this process, press 'Close' button.